My very special garden
I am April and this is my garden. It is a very special place. I hope you like it. Come in and relax.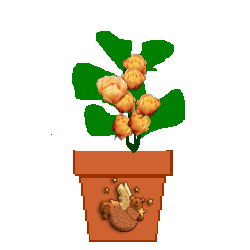 This is my very own very special flower that my very special friends Nicky and J sent to me. Thank you for my very special gift.
Gardens and plants and flowers
It is a tour of the Ness gardens
A very special garden that you can help with
Some really neat pictures
A very special garden just for butterflies
Very neat pictures of plants and things in the valley I live in
---
My very special friend Miss Alazzia sent me this special flower. it will grow soon. just watch it grow.

Send a Spirit Flower!
---
people have stopped and smelled the roses

---